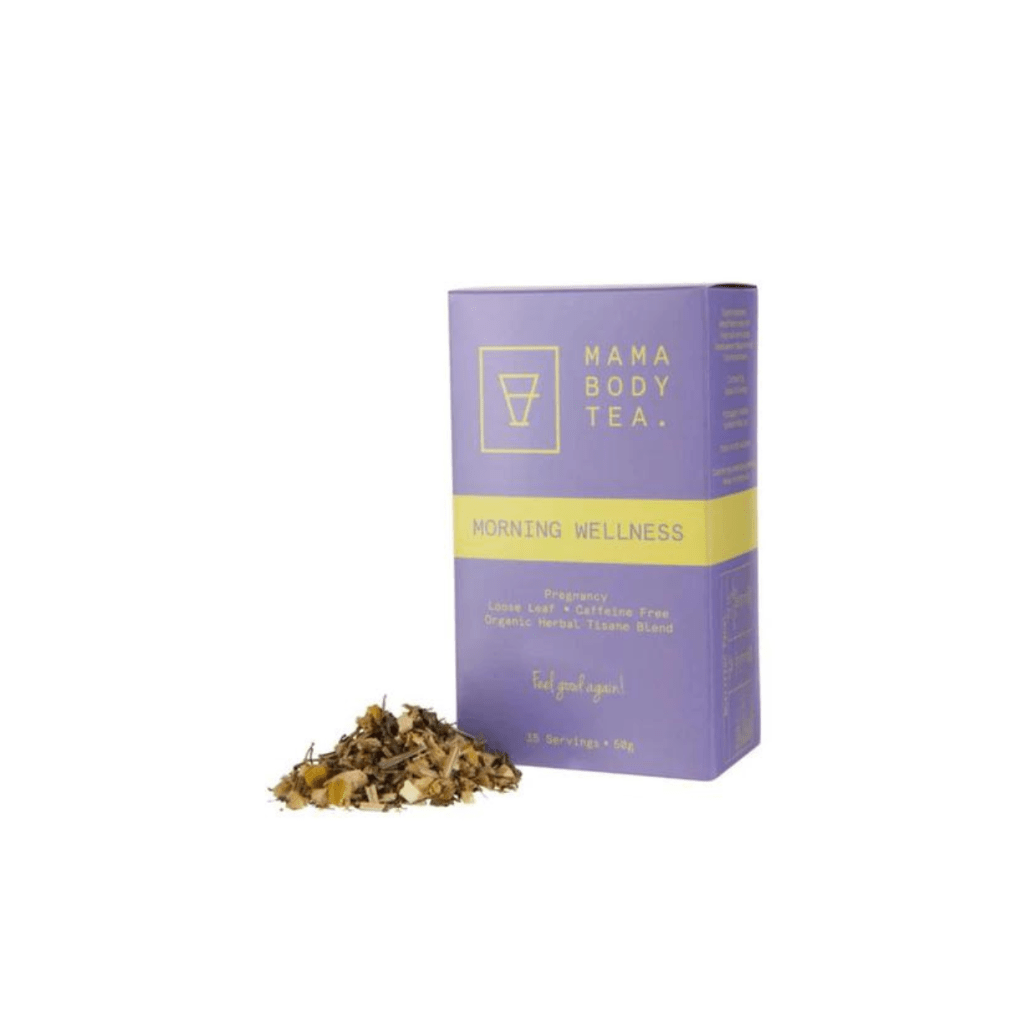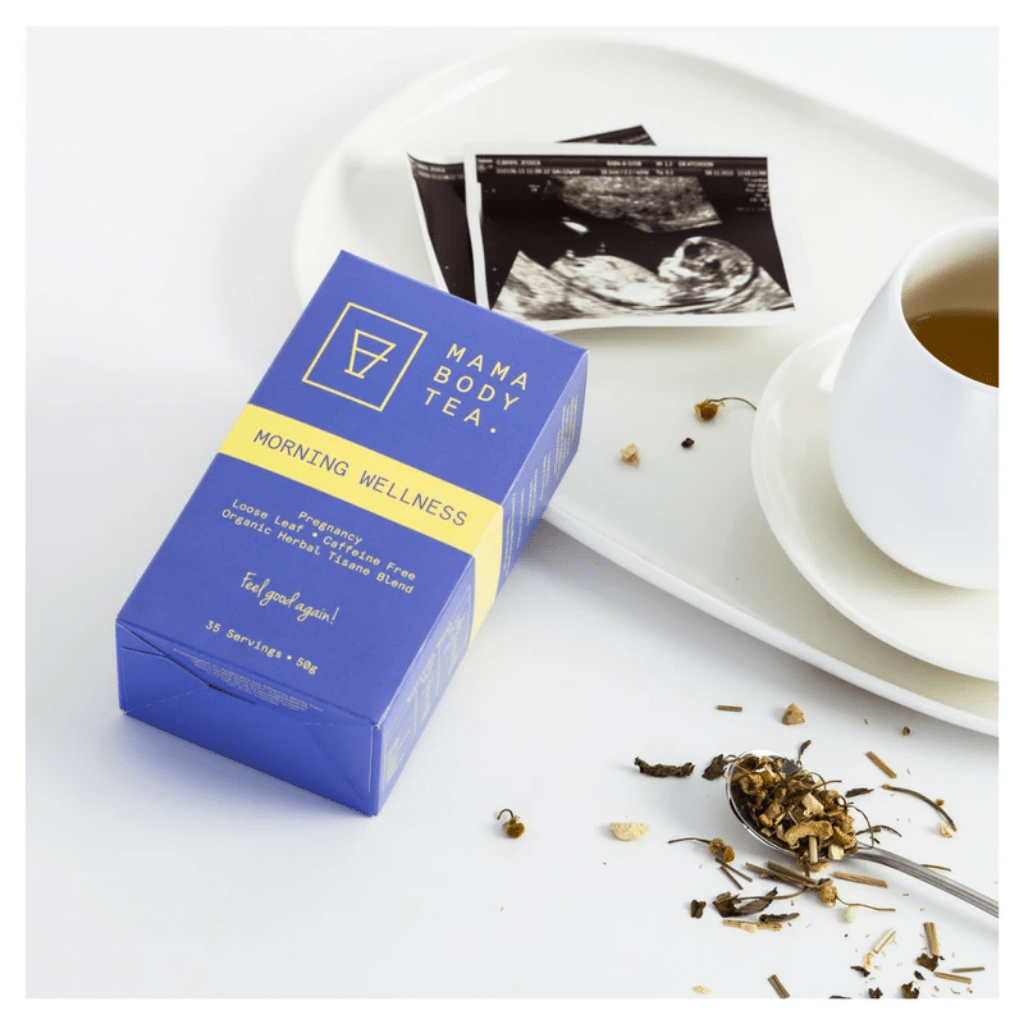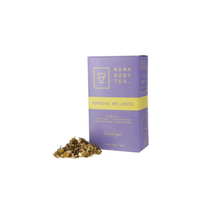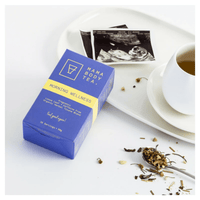 Description
Feel good again Mama!

Intoxicating happiness one minute... Enjoy this exciting time with revitalising & delicious tea to support Mamas in their early stages of pregnancy.

Morning Wellness tea can relieve queasiness, help restore your glow & put the bounce back in your step. With it's aromatic flavours, it is a favourite with Dads too!
Serving Suggestion
Place 1 pyramid teabag or teaspoon of loose leaf in an infuser and into a cup

Add 250ml near boiling water

Allow to infuse for 7-10 minutes

Remove tea and enjoy

Enjoy anytime morning, afternoon and night.

Serve hot or cold over ice as a refreshing iced tea.

Ingredients
Organic Ingredients: Ginger Root, Lemongrass, Peppermint, Chamomile Flower, Marshmallow root and Meadowsweet.

It is completely caffeine free, vegan friendly and has no additives or sugars added.

Formulated by a naturopath and herbalist and made from the highest quality organic herbs.

*This product is a herbal tea. If you are pregnant, nursing and have any concerns please consult your health care practitioner before taking this tea.