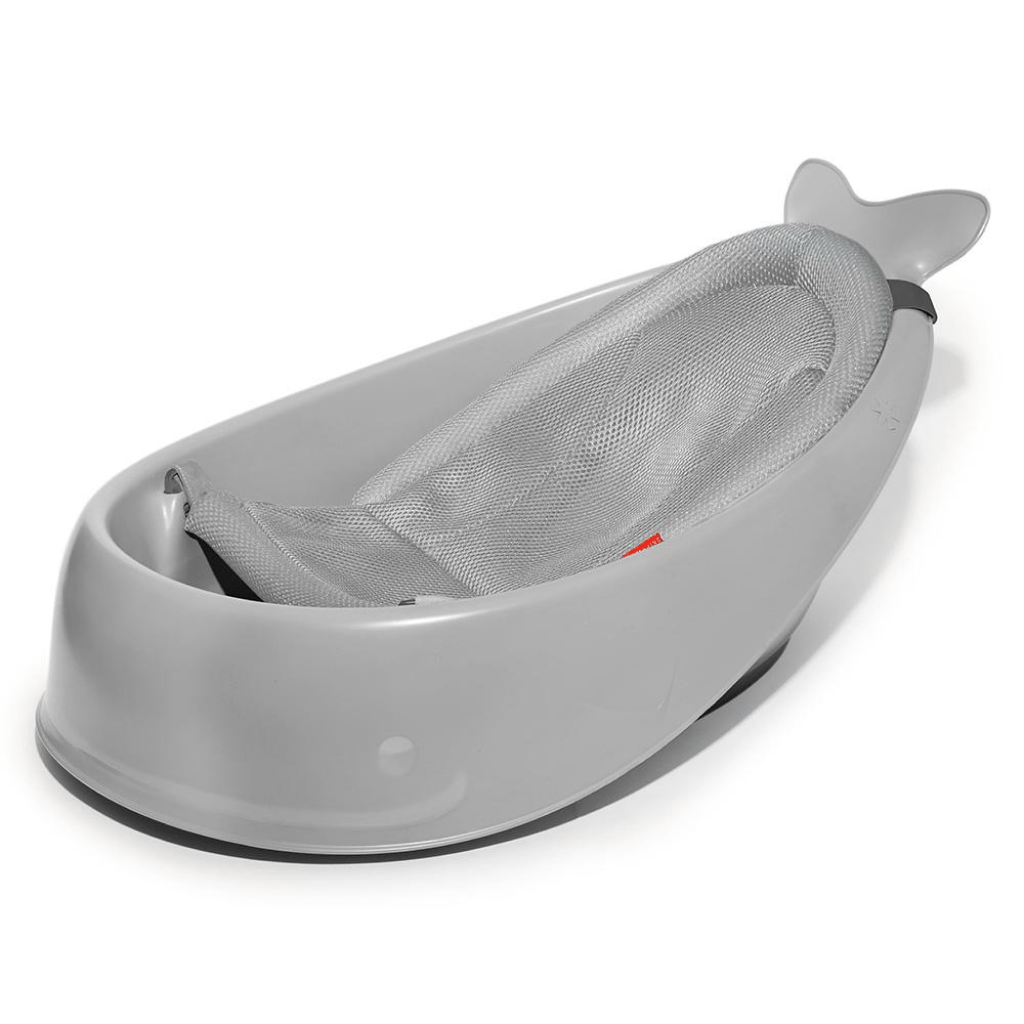 Description
This cheerful whale-shaped Moby tub from Skip Hop grows with baby through three stages and offers Smart Sling™ support. The sling locks into two ergonomic positions: higher for full-body support and lower for seated support. Dual layered mesh and comfort-edge construction securely cradles baby from head-to-toe. The slings adjusts to a cushioned seat that comfortably supports babies learning to sit. Remove the sling when baby has mastered sitting and easily bathe baby in the spacious tub—no uncomfortable plastic bumps.
Note: Bulky Good - Additional shipping fee applies
Features

Ages 0m+
Tub grows with baby through three stages: Stage 1: Newborn (0-3 months; up to 15 lbs); Stage 2: Infant (3-6 months; up to 20 lbs); Stage 3: Sitters (6+ months; up to 25 lbs)
Mesh Smart Sling™ provides Comfort-Edge support and locks into two ergonomic positions: Upper position: Offers head-to-toe newborn cradling; Lower position: Supports infants learning to sit
Remove sling completely when baby sits upright
Swivel hook for hanging on showerhead, shower bar or towel bar
Non-slip interior texture
Drain plug
PVC-free, Phthalate-free
Size

70l x 48w x 29h in cm
Fabric & Care

This product is not a toy or lifesaving device.
Never leave child unattended in the bath.
Always use with adult supervision.
Please be aware that this item falls under our Bulky Goods Shipping policy and custom shipping rates depending on your location, do apply.