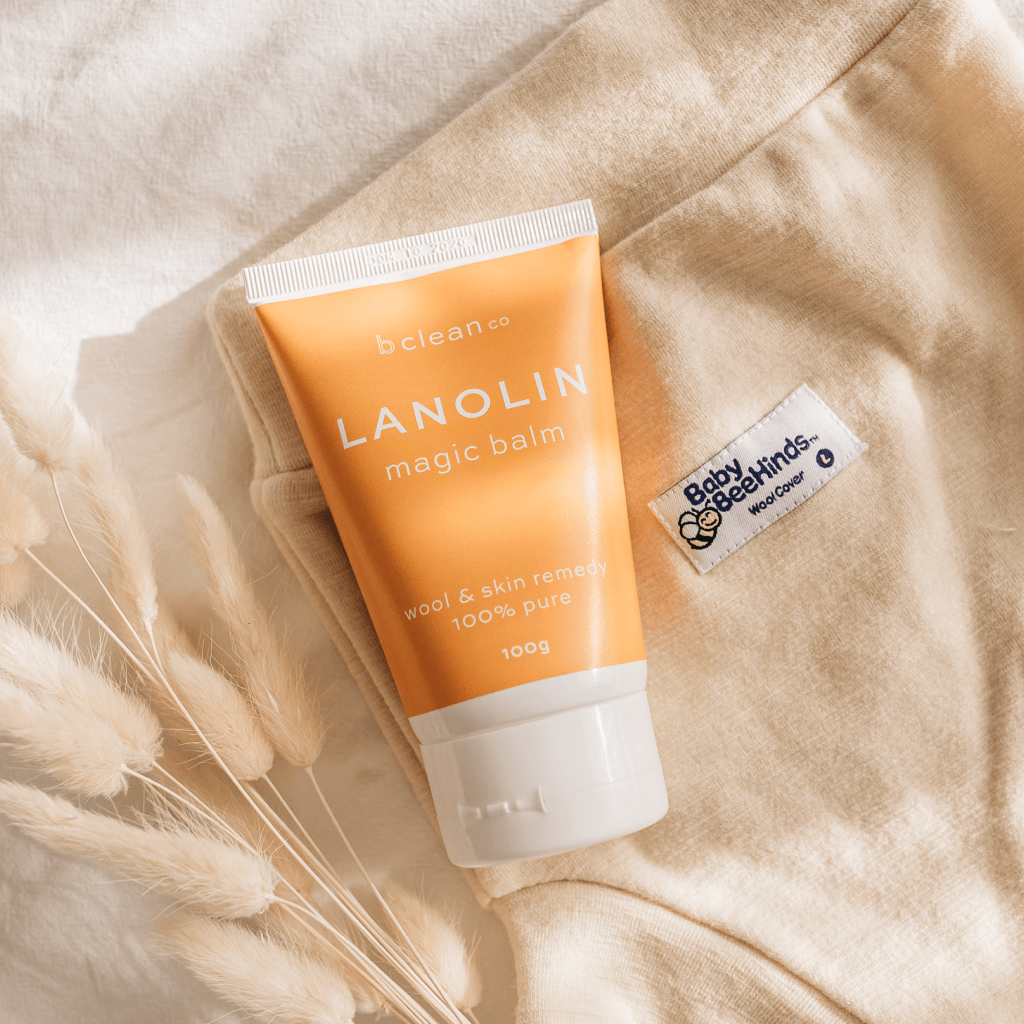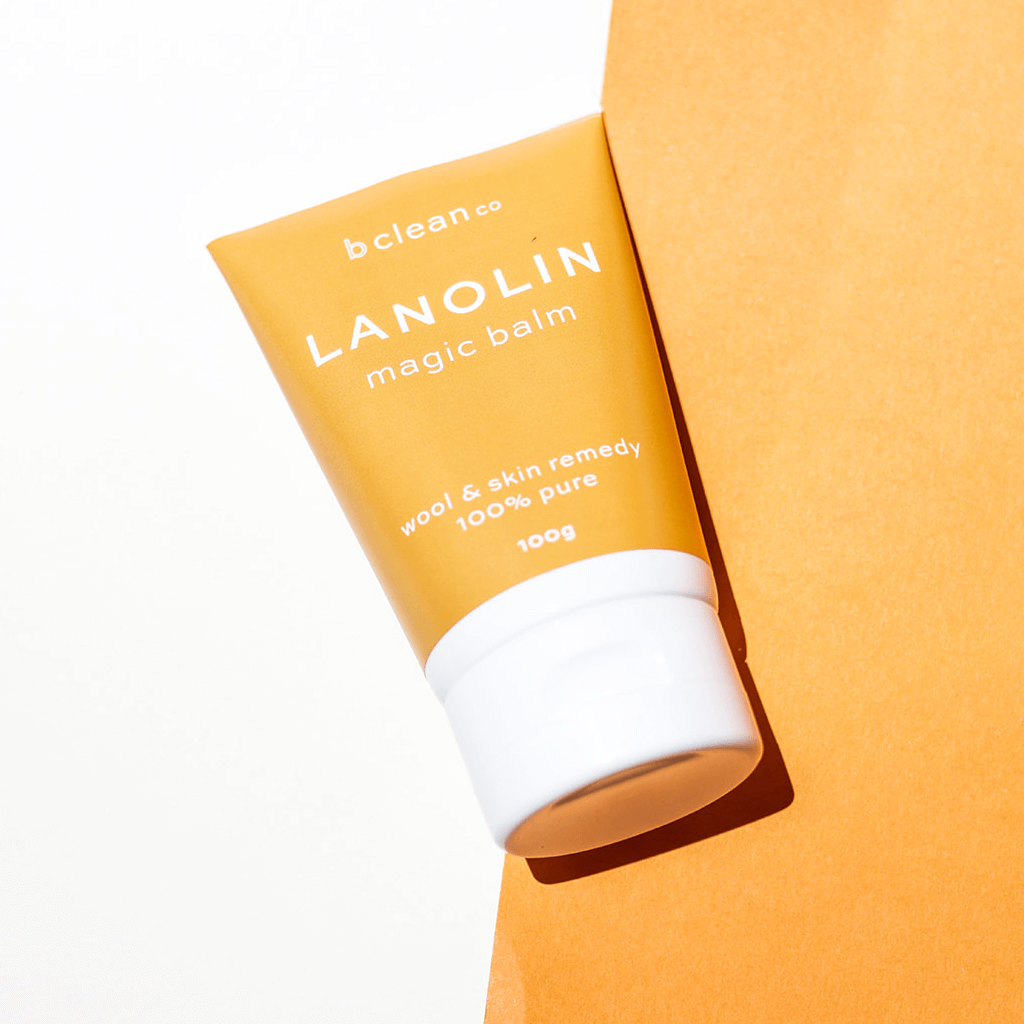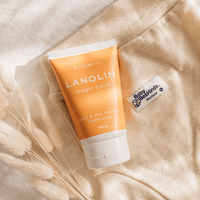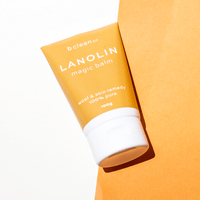 Description
Lanolin magic balm is the ultimate balm created by the brand b clean co. Just 1 premium ingredient, 100% Australian Pharmaceutical Grade Lanolin in purest form.
Lanolise wool cover covers but also suitable to be used as a nourishing skin remedy for dry lips or dry skin.
Ingredients

100% Pharmaceutical Grade, Australian Solid Lanolin
For use on wool

In order for a wool cover to perform it's best, it needs to be 'lanolised'. Lanolin is the natural oil found in wool that helps to keep sheep dry in the rain. The wool needs to have this lanolin replenished every couple of weeks to maintain its leak proof abilities. Melt ½ tsp lanolin in a jar with hot water and a squirt of baby shampoo (which helps to emulsify the lanolin). Add the mixture to cool water and add nappy covers inside out. Gently squeeze the covers to work the lanolin through the fabric and leave to soak for 60 minutes or overnight. Gently squeeze out the covers to remove the excess liquid and dry flat in the shade.
For use on skin

Apply directly to dry, cracked skin for total nourishment. For external use only, if skin irritation occurs discontinue.