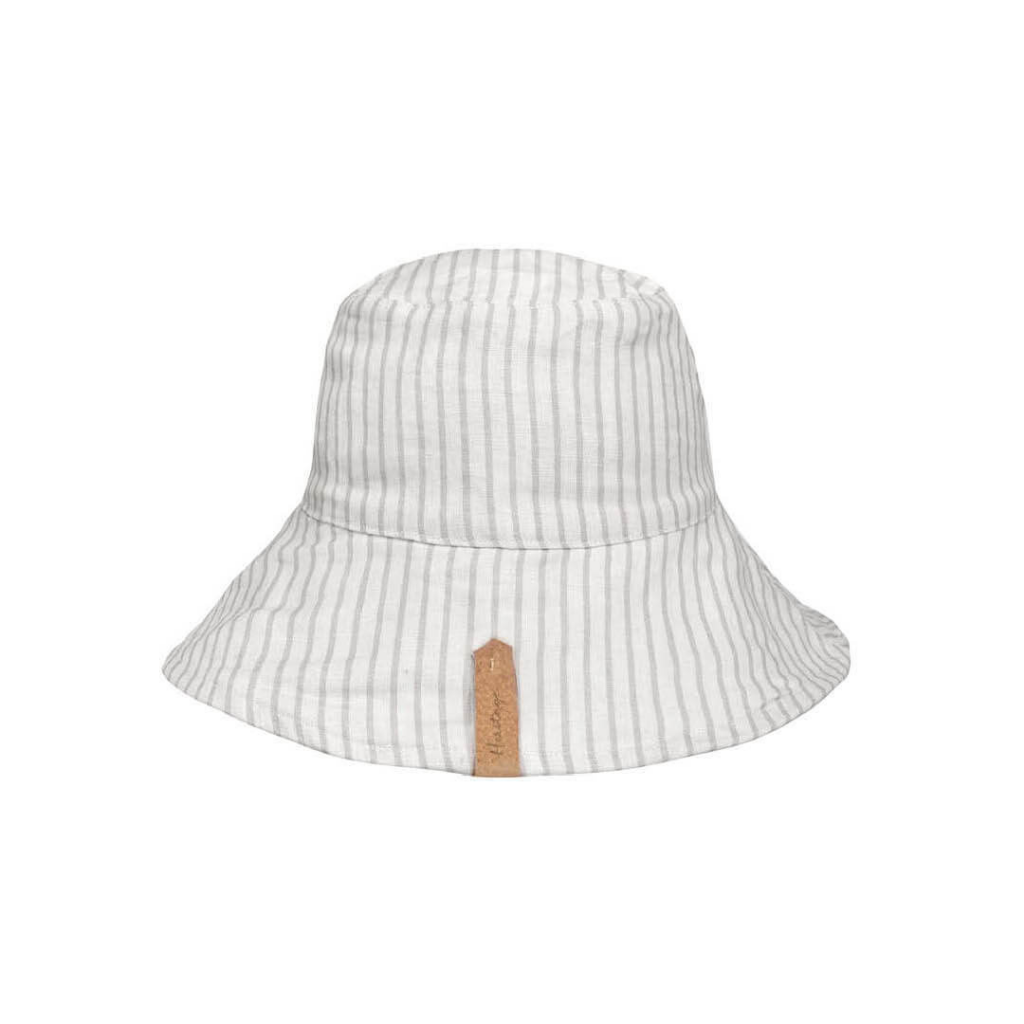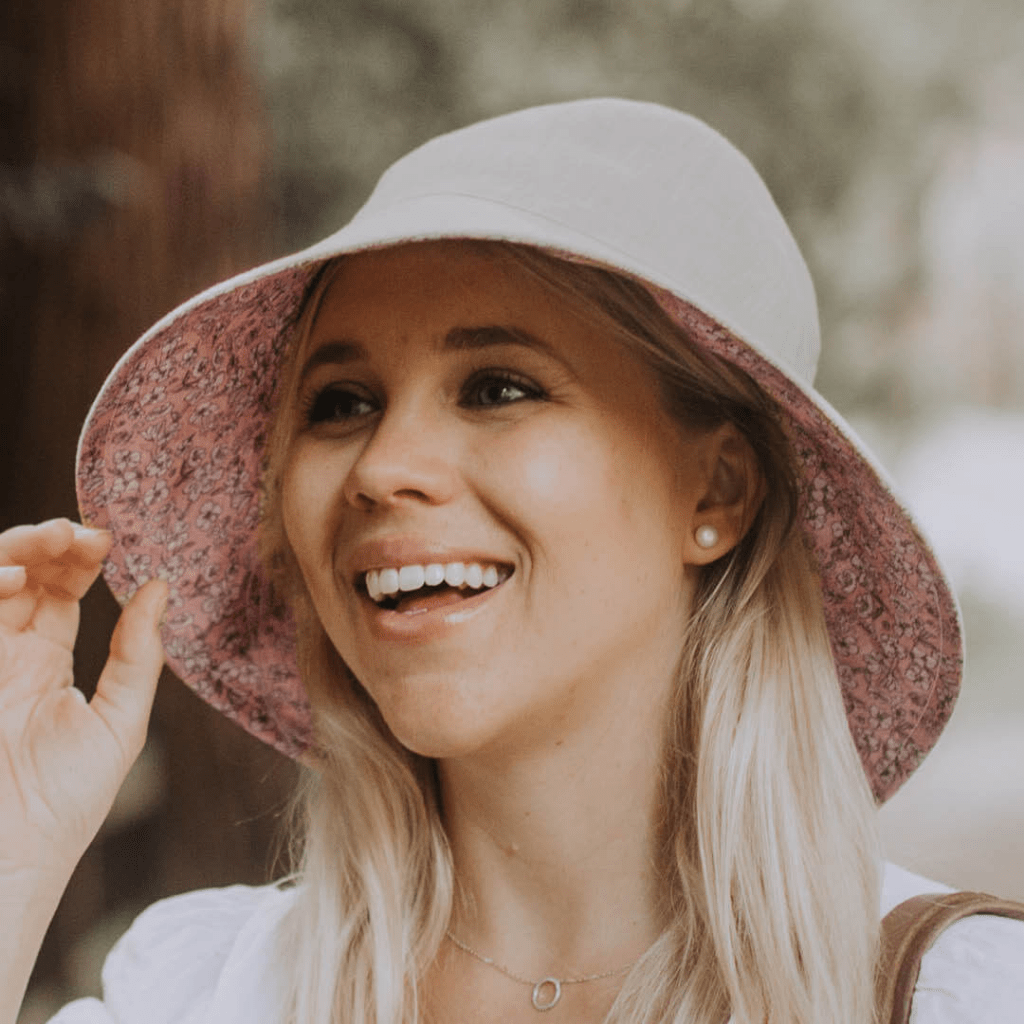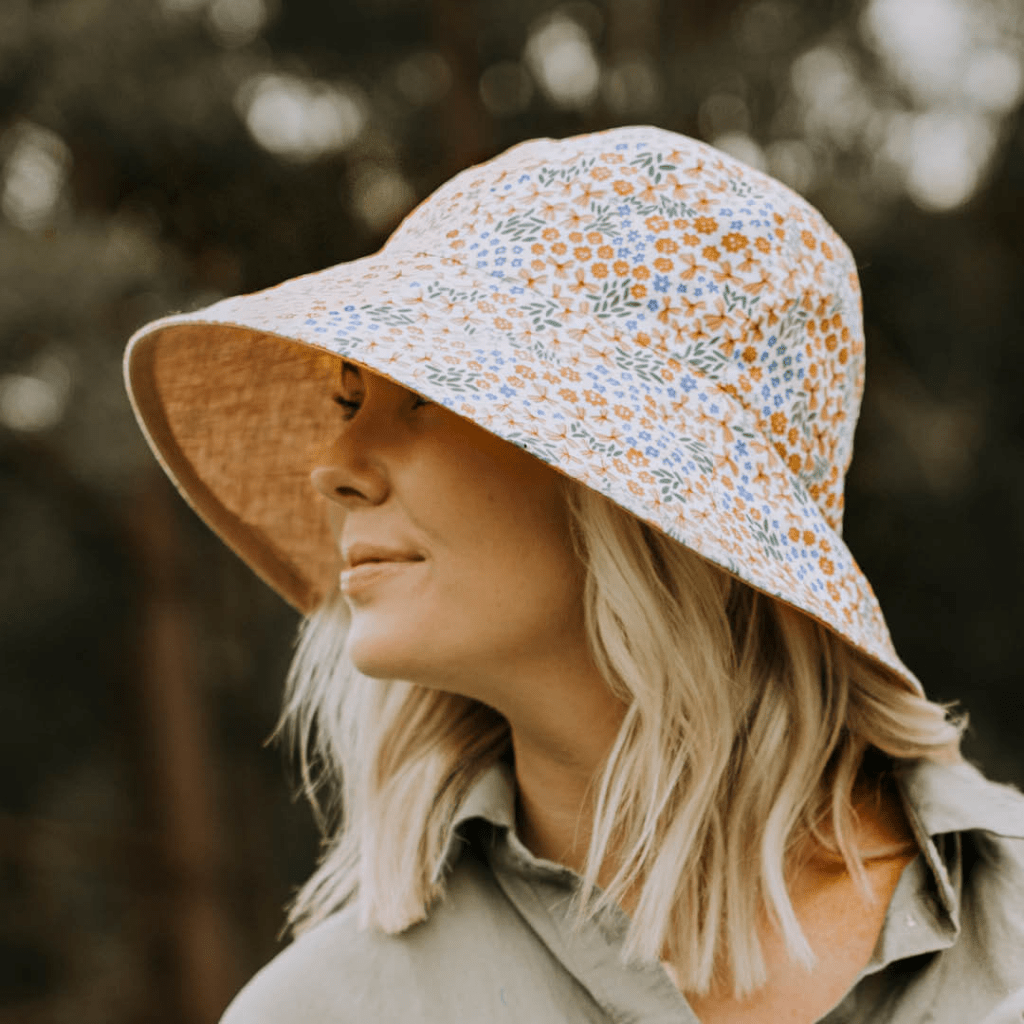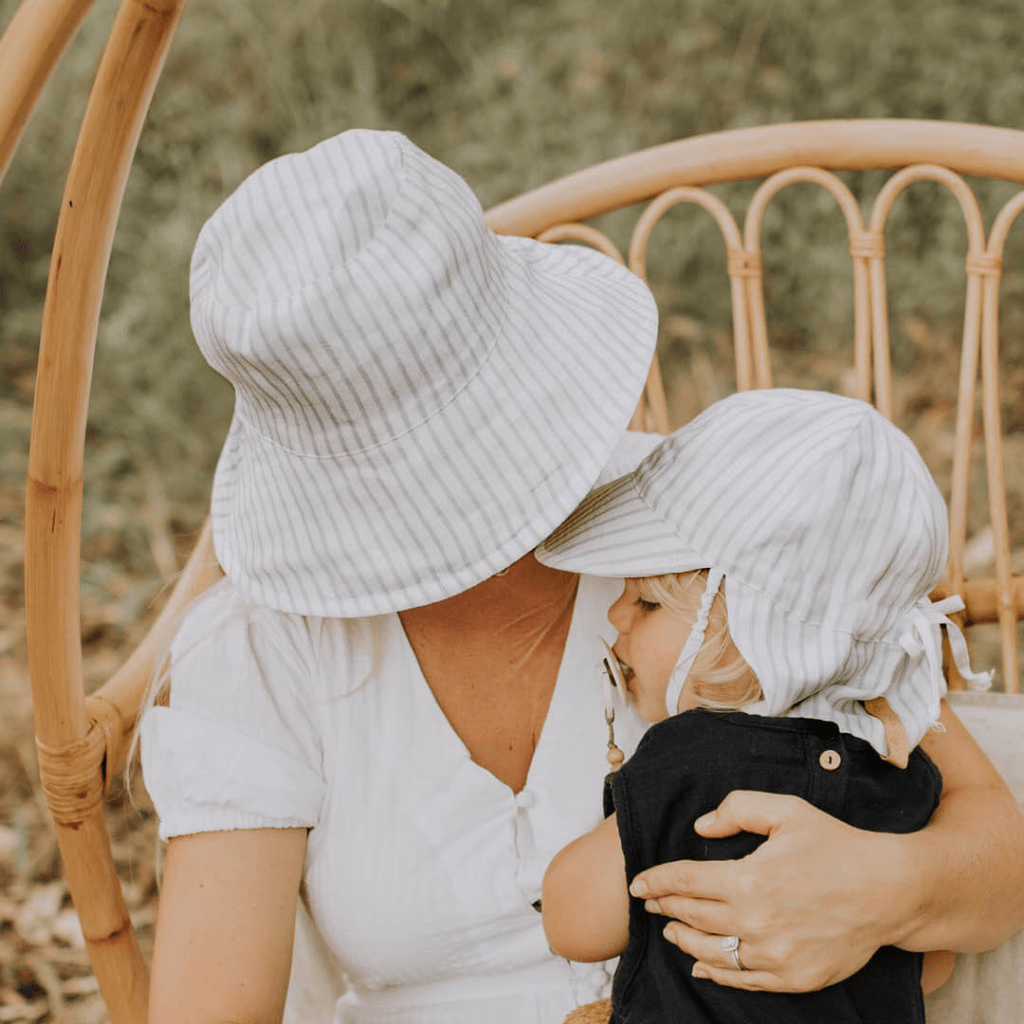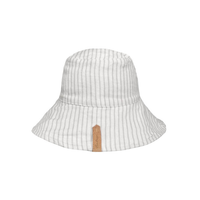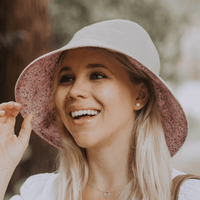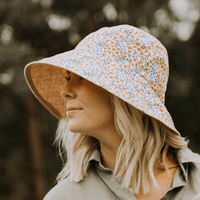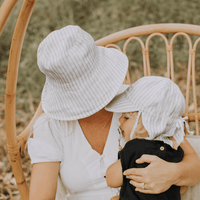 Description
Made from 100% eco-friendly linen which can self-cool in summer and warm in winter, the ladies Vacationer hat from bedhead provides UPF50+ sun protection without overheating heads. The wide brims shied eyes and faces all year round, while the woven interfacing and thin cord edge in the brim gives a little more flexibility and shape without flopping in eyes, giving a soft movement to the hat rather than that rigid feel of other women's hats.
While not adjustable, the sizing caters for ladies of all head sizes, available in different adult size ranges. Fully reversible with a pattern on one side and a coordinating solid colour on the other, you get two hats for the price of one. These ladies hats coordinate with bedhead children's hats in the range for matching mum-and-mini style.
Care
Although linen is a hardy natural fibre, the long ties and leather return-to tab put it into the delicate category. Here's how to care for your new hat!
Always wash in a wash bag to ensure ties don't overstretch or tangle in other clothing.
Wash when required in a gentle cold machine wash - a quick wash is best. Make sure to remove from washing machine as soon as wash cycle has finished. Do not soak.
Dry without delay. If left wet/damp in machine for extended period (longer than 2 hours) the leather tab may bleed/stain on white/light colours.
Lie flat to dry in the shade.
Chemicals in sunscreens don't play well with fabrics – ensure sunscreen has soaked in and been washed from hands before putting on a hat.
Linen naturally softens with each wash and will crease a little. If you prefer a smooth look to your hat, use a clothing steamer or light warm iron on wrinkled areas.
Heritage hats with cord in the brim (Classic Bucket, Panelled Bucket and Ladies hats) are best stored hanging from a pegrail or hook at the brim (or by the ties with the brim lying flat against the wall), or lying flat with the brim spread out on the flat surface. This avoids the cord in the brim from kinking.
If it does kink (leaving it too long in a washing machine or washing basket will also cause it to curl), lie it flat on a hard surface (use a tea towel on a table-top or wooden floor - sometimes an ironing board is too soft) and use a medium-heat iron with medium-steam setting to press all around the edge of the brim to flatten. Reverse the hat and repeat on the other side. If you're concerned about the iron being too hot, use a thin tea towel in-between the hat and iron, or start on a lower setting and gradually increase the heat/steam until you get the desired result.