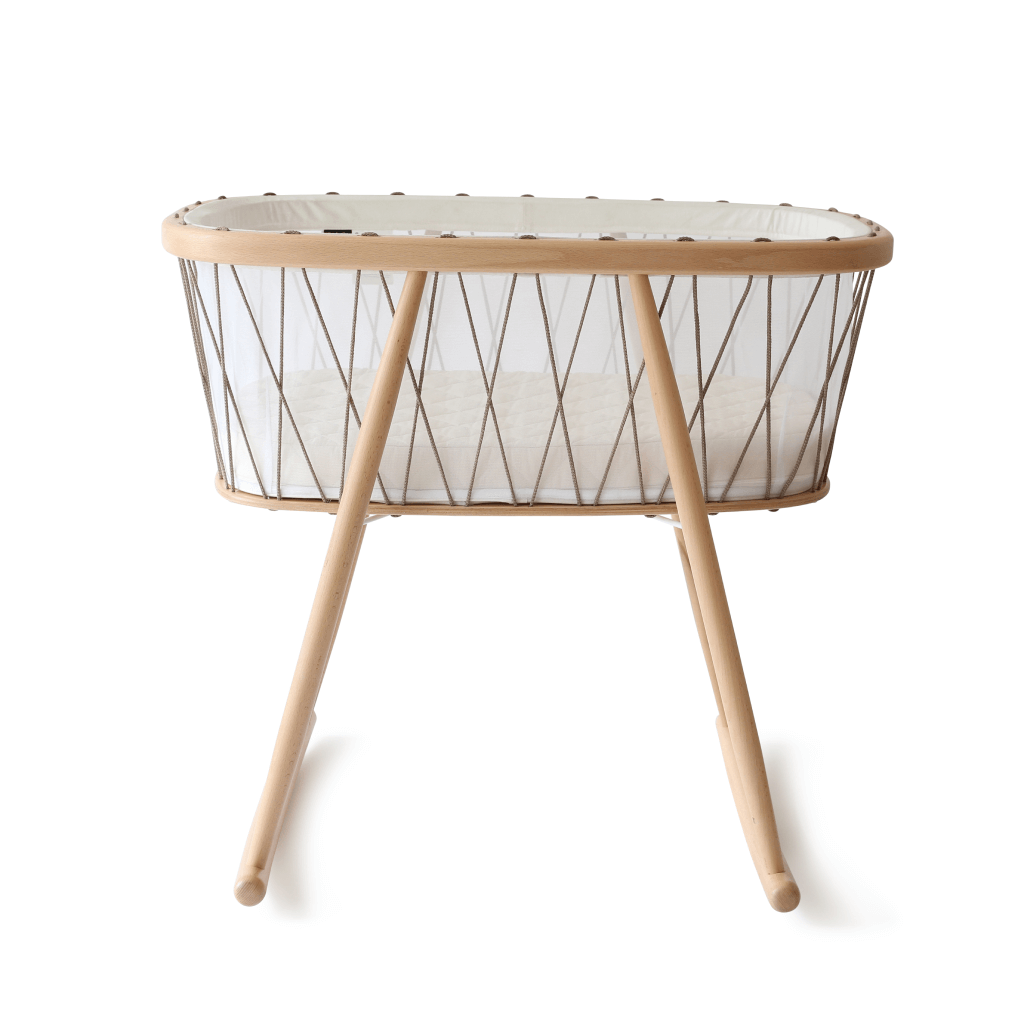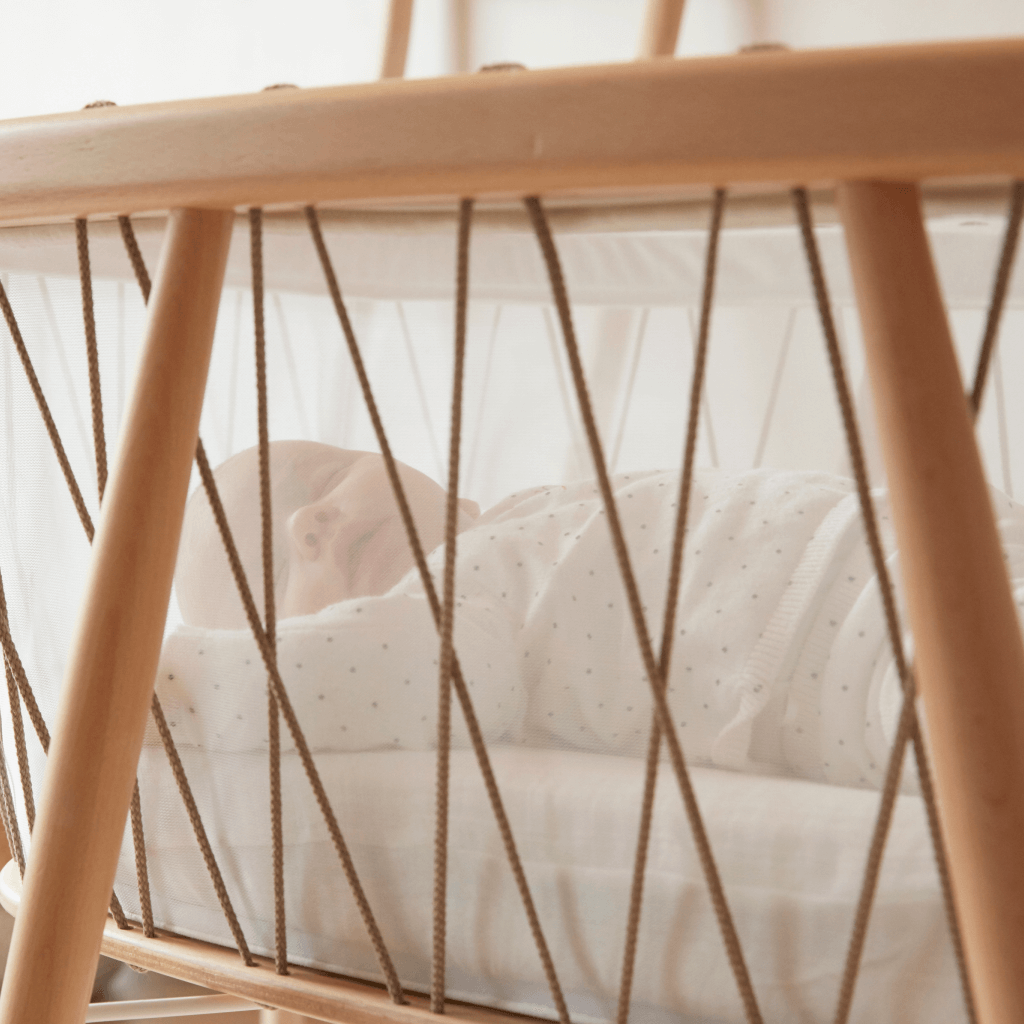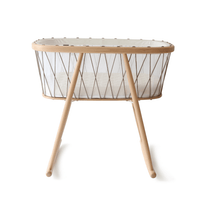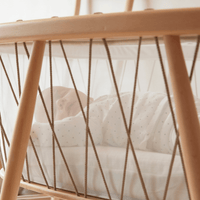 Description
PLEASE NOTE: This item can be ordered on demand depending on stock availability with our supplier. To place an order please email hello@tulababa.com and we will come back to you as soon as possible to confirm availability.
After the warmth of the maternal womb, the cradle is the place where the baby will spend most of his time during their first months – Charlie Crane has designed the KUMI cradle as a reassuring cocoon.
The design of the KUMI merges tradition and modernity. It retains the age-old lateral swing, a delicate movement that helps babies fall asleep, while sketching minimalist and contemporary lines, thanks in particular to the laces that surround it, giving it both lightness and security.
During assembly, parents tie the cords themselves. A gesture with high emotional value since it is a question of participating in the construction of the nest of his child.
The coco mattress is a natural mattress that offers many hygienic advantages: Chemically untreated, the coconut fibre is naturally hypoallergenic and anti-dust mite. It's great filtering power also helps to reduce humidity and condensation, which is ideal for babies, who tend to sweat. The mattress cover is made of organic cotton quilted with natural organic wool.
This version with the Hazelnut laces and the coconut fiber mattress will emphasise the softness of the child's cocoon.
Note: Bulky Good - Additional shipping fee applies
Features

Use from birth until the child can sit alone, stand up or crawl
Compliant with European standard EN1130:2019
Simple assembly
Detachable and machine washable fabric at 40°C
Size

Dimensions of the cradle: 81 x 56 x H 72 cm
Dimensions of the mattress: 68 x 40 x H 5 cm
Height of the cot base: 44 cm
Material

Wooden structure: Beech plywood hoop from Turkey or Romania, 2 coats matt water-based varnish. Skids and uprights in solid Beech wood from Turkey, 2 coats matt water-based varnish.
Metal structure: Wire and metal plate Steel White epoxy paint
Mesh Cocoon: 100% Polyester nest – 100% cotton bottom
Laces: Round braided laces 100% Polyester thickness 5mm
Mattress: 100% cotton cover mattress – PU foam padding certified Certipur. thickness 5 cm.
Mattress

Filling: natural coconut fiber
Removable cover: Organic cotton quilted with natural wool.
Size: 68 x 40 cm Thickness : 5 cm
Care: Dry cleaning only
Please be aware that this item falls under our Bulky Goods Shipping policy and custom shipping rates depending on your location, do apply.