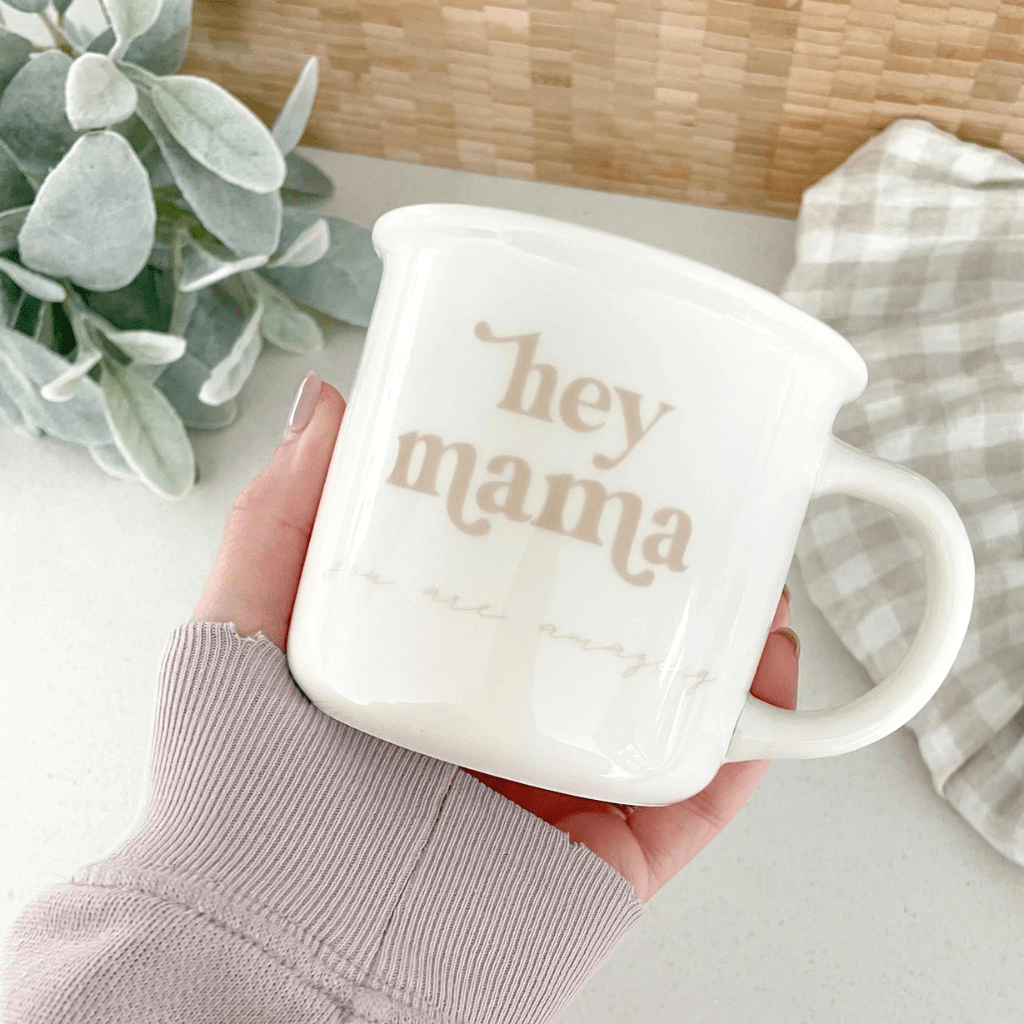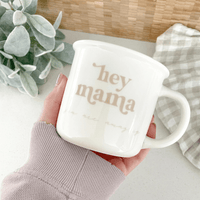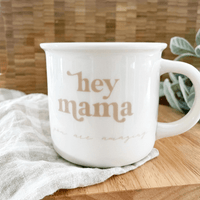 Description
Designed by The Nest, for you, mama! These ceramic mugs are perfect for your morning coffee, afternoon tea, or even a cheeky wine if you feel so inclined. It's rare for a busy mums drink to stay warm, so these mugs are microwave safe. They are also dishwasher safe because who has time to hand wash!

Features
375ml
Dishwasher & microwave safe
Designed in Australia, made in China
Due to the way they are made, slight variations may occur in the printed design (not the mug itself).