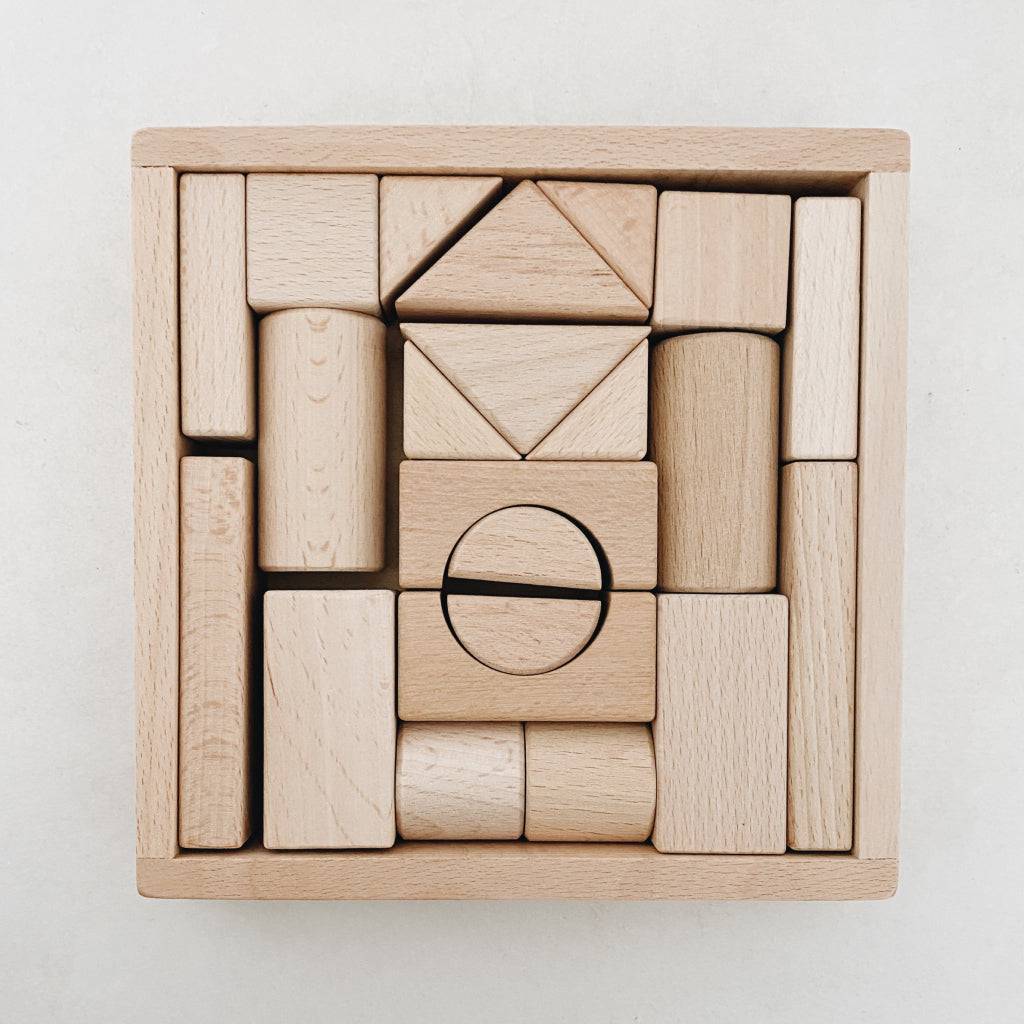 Description
Beautiful eco friendly natural wooden block set complete with matching storage tray.
An added bonus when purchasing wooden pieces for your little ones is that they become a wonderful keepsake for you to keep and cherish forever.
This block set from Lion + Lamb the label are 100% natural. Each individual piece is sanded smooth and are left unpolished, uncoated and untreated. Great for skin sensitivities and possible allergies.
Features
Beech wood is a solid, hard timber that won't splinter and is smooth to touch.
This set contains 22 pieces.
Thick and durable.
Care
Easy to wipe clean with a damp cloth and leave to air dry.
Please note: L+L advise that toys be checked for damage or loose parts prior to play and recommend adult supervision during playtime. Not suitable for children 3 years and over who still have a tendency to put things in their mouth.