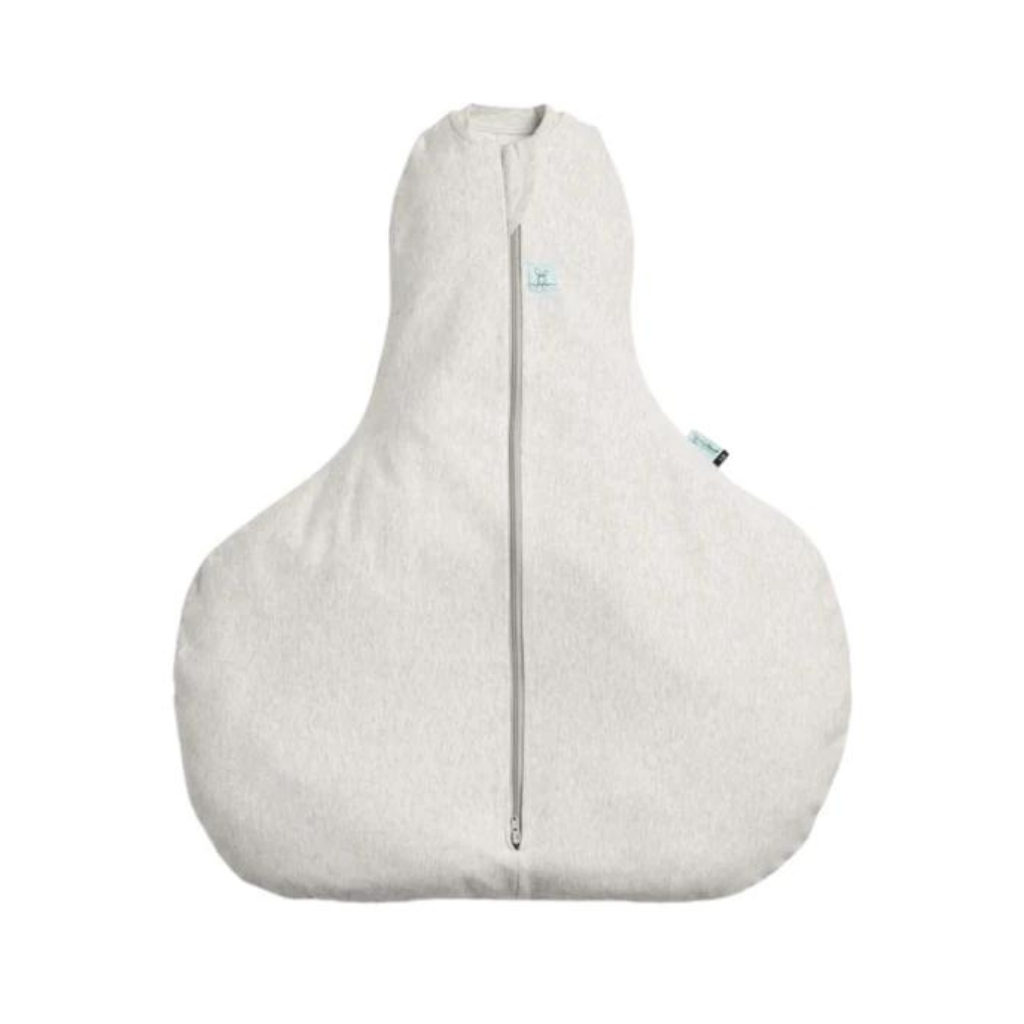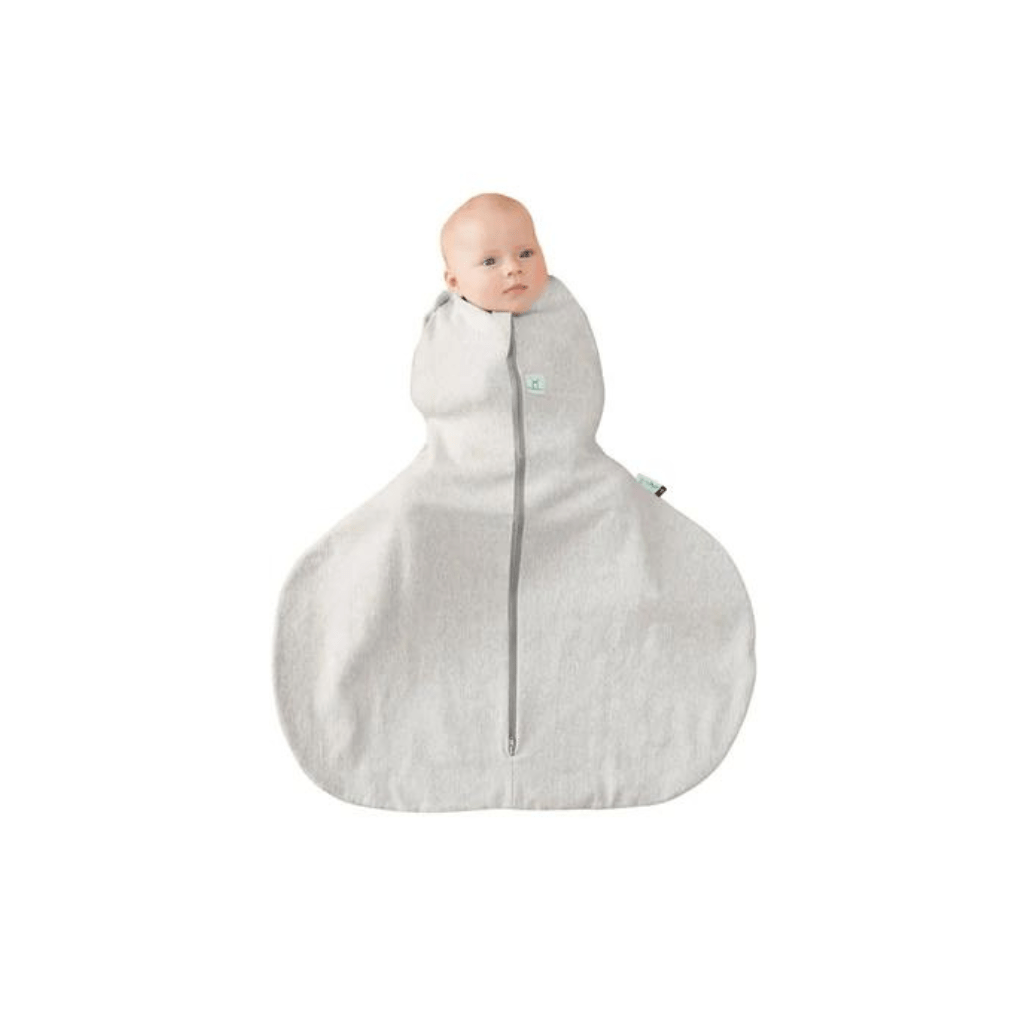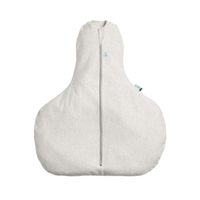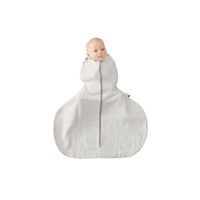 Description
The Hip Harness Cocoon Swaddle Bag is for babies who are being treated for Developmental Dysplasia of the Hip (DDH), and are required to wear a special brace (orthosis). This zip-up swaddle is TOG rated for warmth to keep your baby snug and securely swaddled during sleep. The extra wide bell-shaped bottom is approved by the International Hip Dysplasia Institute as being hip-healthy and comfortably fits over a Pavlik Harness, Denis Browne Brace and Rhino Brace.
Parents can choose to have their baby's arms inside the swaddle (if your child has a strong startle reflex), or to open the poppers on the shoulder and use as an arms-out sleeping bag. When on your child, the swaddle will have additional length below the harness. This length can be left as is, or rolled up underneath the harness for your child's brace to rest on if that's comfortable for them.
Once your child is out of their brace, they can continue to safely use the Hip Harness Cocoon Swaddle Bag for sleep until they are ready to move into another Sleeping Bag.

The Cocoon Swaddle Bag is made from GOTS certified organic cotton, and bamboo, with a touch of elastane. This means it's firm enough to restrict startle reflex whilst still allowing stretch and movement for healthy growth. The stretch also allows for full chest expansion when breathing, added comfort, and for a baby to move its hands into a self-settling position inside the swaddle. The soft, breathable organic cotton and bamboo will help prevent overheating during sleep, is certified non-toxic, dyed with water based dyes, and gentle on newborn skin and skin prone to eczema breakouts. A zip enclosure also protects your child's delicate skin, and the two-way zipper makes for quick and easy nappy changes during sleep.
The Cocoon Swaddle Bag meets all safety standards in Australia and New Zealand and is reviewed by the Eczema Association of Australasia as a skin-friendly product.
Features
GOTS certified organic cotton
Bamboo Viscose
Breathable Natural Fibres
Super Stretchy
Bell-shaped bottom
Converts to sleeping bag
Keeps baby snug
TOG-rated for warmth
Zip enclosure
Two-way zip
No blankets needed

Machine washable
Material
55% Organic Cotton / 40% Bamboo Viscose / 5% Elastane
Size
0000: Chest 18 cm, Length 52 cm. To fit: Weight 2-5 kg, Height 55 cm, Size 0000
0-3M: Chest 21 cm, Length 60 cm. To fit: Weight 3-6 kg, Height 62 cm, Size 000
3-6M: Chest 24 cm, Length 70 cm. To fit: Weight 6-8 kg, Height 62-68 cm, Size 00
6-12M: Chest 27 cm, Length 76 cm. To fit: Weight 8-10 kg, Height 68-76 cm, Size 0
How to use
Lay Cocoon on flat, low surface with zip open and arm studs closed
Lay baby on top of Cocoon. Tuck legs into swaddle, and zip up with baby's hands in desired position (by sides, or across chest).
To change a nappy or cool down baby, zip open from the bottom of the swaddle to release legs and lower torso. Zip closed again when finished.
Layer underneath for warmth as needed
To transition to arms-out sleeping once showing signs of rolling, release arms by opening the studs on the shoulders. We suggest doing this one arm at a time over several days. If your newborn baby does not like being swaddled, it is safe to sleep the in the Cocoon Swaddle Bag with their arms out from the beginning. Always sleep your baby in a safe-sleep environment.
Care
Gentle cold wash, Low tumble dry, Moderately Hot Iron, Dry cleanable, Do not use bleach-based stain removers on the garment.
Warnings
Ensure you buy the correct size for your baby's weight, to prevent the Cocoon Swaddle Bag from riding up around your baby's face.
See Size Guide for more information.
Not suitable for use in a 5 point harness.
As this product is made from organic cotton and bamboo and is not treated with chemical fire retardants the following white fire label applies.