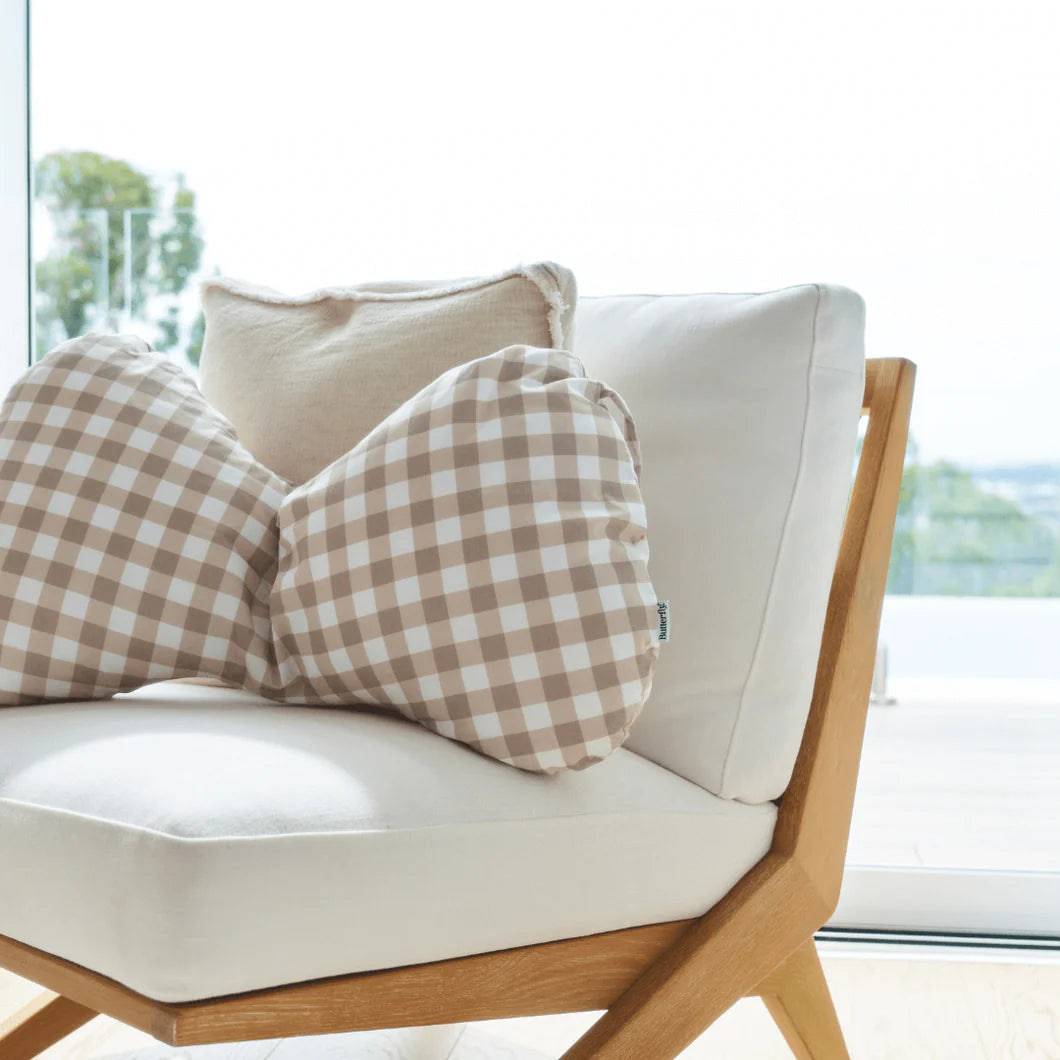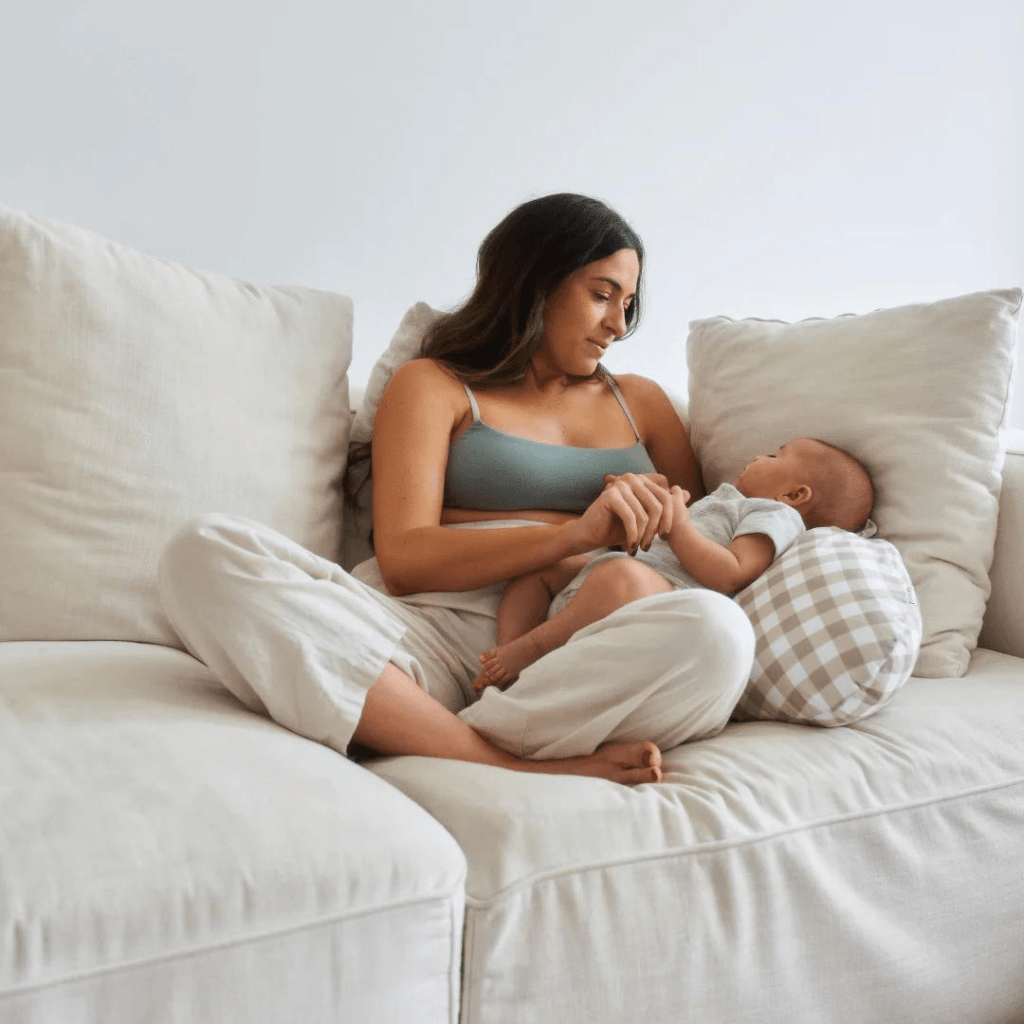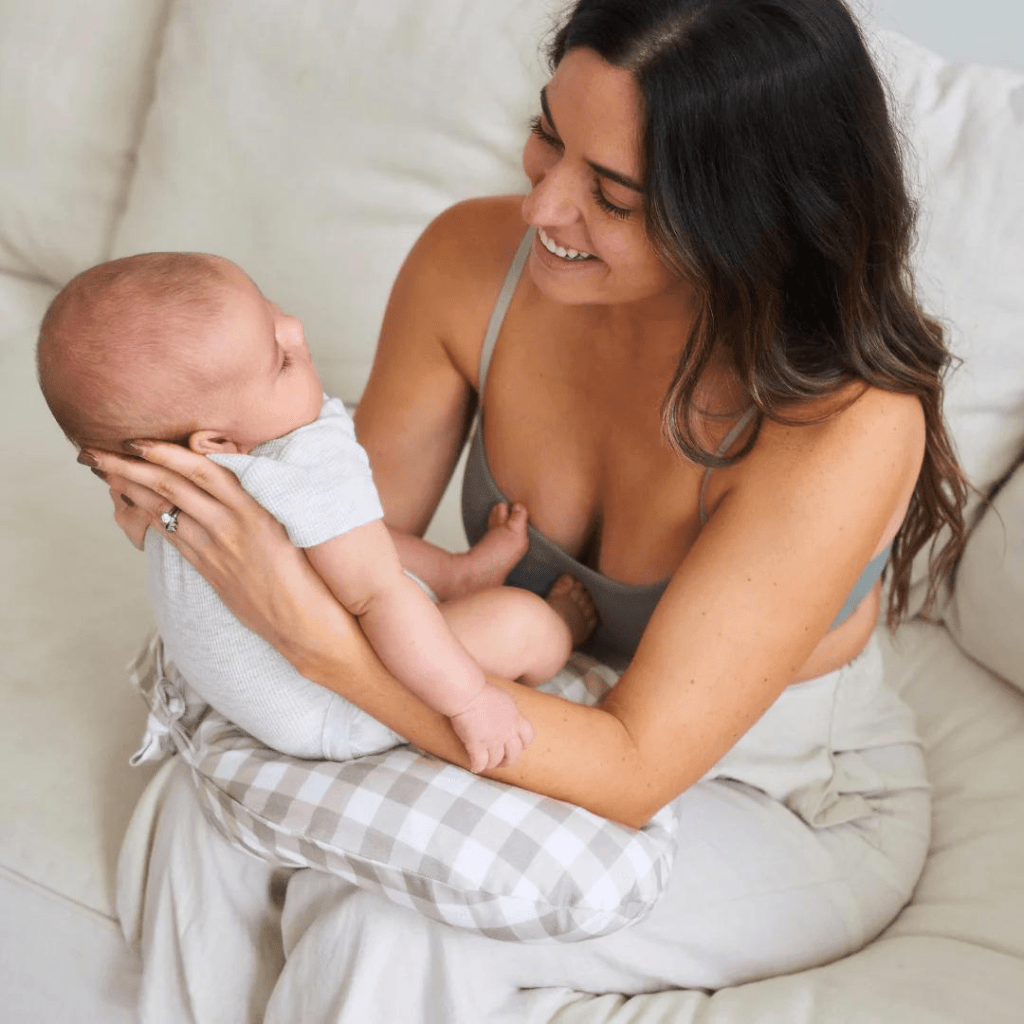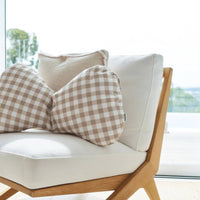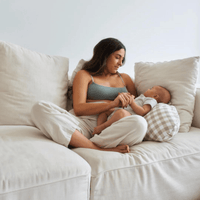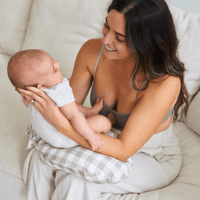 Description
The Butterfly Maternity Nursing Cover does double duty, instantly transforming your trusty Butterfly Maternity Pillow into a supportive, portable and comfy nursing pillow for you and for bub. 

Designed to be baby-safe, with no zips, tabs or buttons, the Butterfly Maternity Nursing Cover is made from 100% GOTS certified cotton. Perfect to keep bub (and you) cool during feeds, machine washable, just gets softer with use.
The clever ties convert your maternity pillow to a stable, supportive wedge-shaped nursing pillow. Easy to keep bub close, and simple to position into the ideal shape for you - even single-handed. Relax your arm and shoulder, while your baby rests and feeds comfortably.
Nursing covers are made from 100% GOTS certified cotton, for durability, comfort and easy care.
Features
Stable and baby-safe: Baby-safe design with button-free, child-safe fabric ties. Securely ties to prevent dipping or gaps, creating a firm support for baby

Durable fabric: These exclusive 100% GOTS certified covers are custom-desgined to be cool, easy care and machine washable. Hypoallergenic and light-weight for durability and wearability. Natural, synthetic-free fibre, ideal for baby's delicate skin. Being cotton, it absorbs moisture and doesn't hold on to smells. Easy on and off - just wash, insert your Butterfly Maternity Pillow, twist and tie

Compact, flexible design: Take-anywhere design - ideal for home, travel or wherever you choose to feed. Easy to tie, simple to place into the ideal position for you and your baby. Supports tummy-to-tummy feeding position
Care
100% Australian made removable cotton cover gets softer with every wash. Machine-washable at 50°C and tumble dry. Light/Medium weight to protect your Butterfly Maternity Pillow from spills or leaks. No buttons, zips or tabs- easy on and off design with child-safe fabric ties